The House Always Wins- Compatible with the Mothership SciFi Horror RPG
Expected shipping start: October 7
Intro
The Dream. A sector-wide broadcast event featuring death, gore, and everything in between. Players run through room after room of corporate branded murder. The prize? Any wish you desire within the major four corporations power to grant.

"We give you every opportunity to get through The Dream, you can purchase every tool and we even give you the power of cloning technology to give you your best shot at turning your life around!"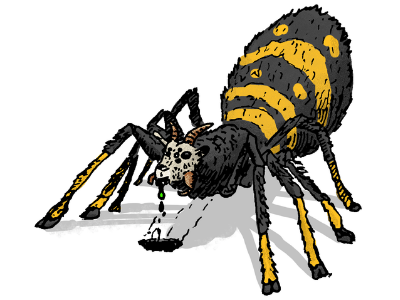 The unofficial mascot of The Dream, the Acid-Spitting Spider-Goat Hybrid
The four corporate sponsors, Starpoly Strategic, The Toil & Trouble Collective, Sineto Chem Solutions, and JEXIFLEBRO Capital all outwardly work together to guarantee the prize wish but are privately playing their own game, in hopes of getting their own wish from The Dream's mysterious founder, Cornelia.

What's in the Module?
Over 35 pages of a satirical & deadly competition. Die several times thanks to cloning technology! Compatible with Mothership 1e!
Over 20 Deadly Traps as part of The Dream or to plop into your own game
20 Sponsored Rebrands adding modular effects to each area, some beneficial and some detrimental
4 Corporate Sponsors, their representatives, and what they want from The Dream and its founder Cornelia
A backdrop of the city of Salnati on the planet Dalmorus VIII, where the games are hosted and the salt mines and resentments run deep

Creative Team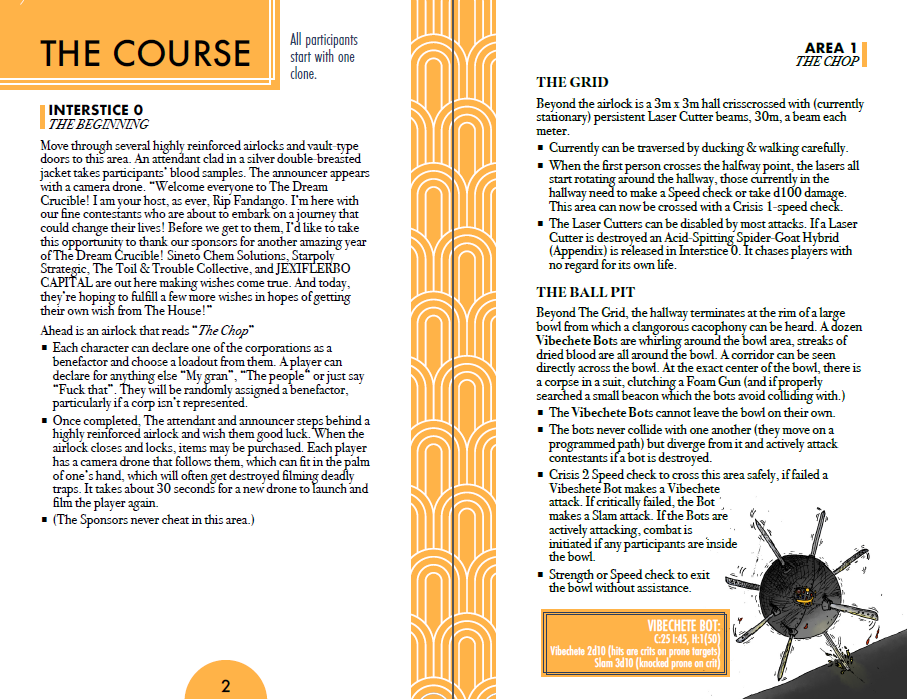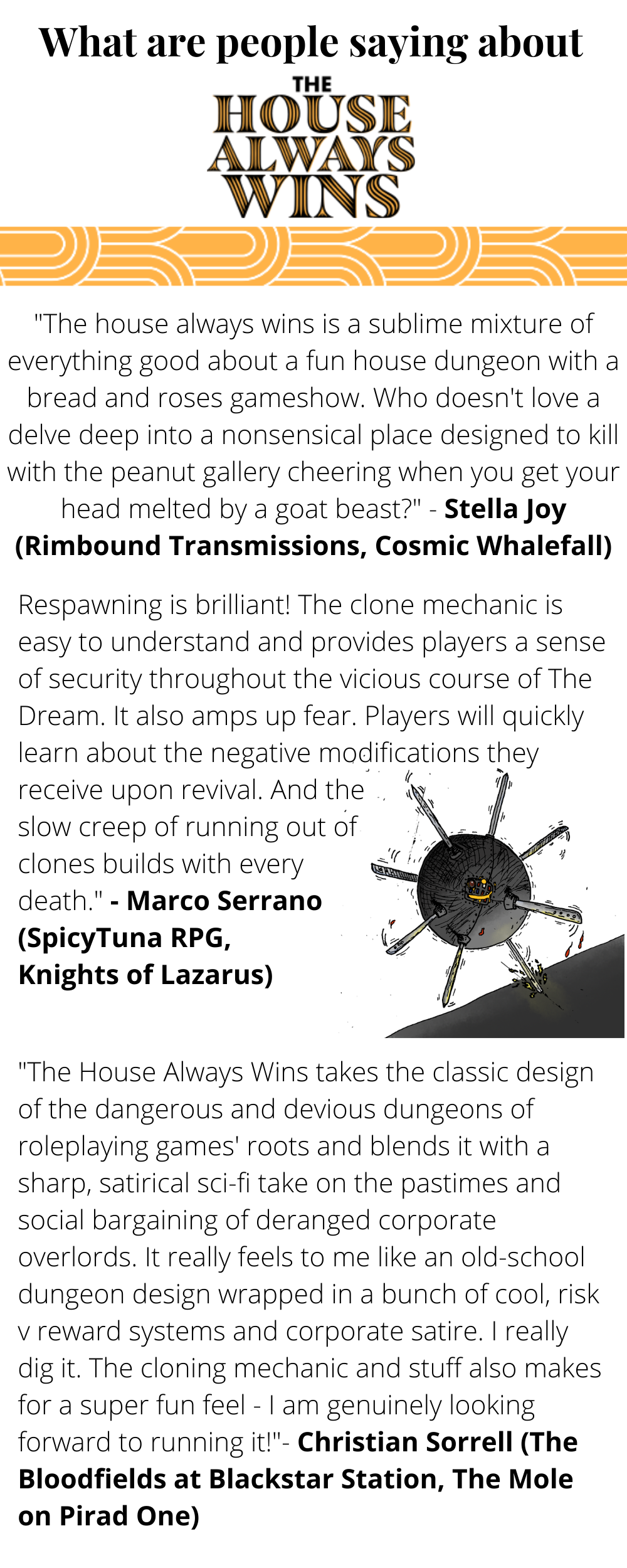 THAW Playlist!
Purchase
In order to download this zine you must purchase it at or above the minimum price of $9 USD. You will get access to the following files:
The House Always Wins_Pages.pdf
15 MB
The House Always Wins_Spreads.pdf
11 MB
Comments
Log in with itch.io to leave a comment.
I'm late to the party apparently. Please let me know how I can get a part of this awesomeness!
Game found preorders coming soon!
I thought that I had backed this and apparently it slipped through the cracks (honestly so many amazing looking Mothership projects out there right now it's hard to keep track!), is there going to be any option for late backers?
There will be something through Gamefound in the next couple weeks. I'll try to remember to post link here for you
I missed it as well and would love to be notified!
Same here, would love to be notified!
@Tim - I didn't think I had backed(I somehow missed the "You own this zine") and so I ended up backing a second time. I backed at the THAW level both times. If I could, I guess it might be easier if I just get upgraded to Super Sponsor. I could Paypal you the additional $25. I backed the Burning of Carbex KS, so I've got the PDF already and a having the physical version would be pretty cool.
Very excited about this! Looks like I did the same thing as someone above -- I clicked PDF and changed the price to $15 there. I'm sure it'll get sorted out...sorry about that.
Backed, this looks awesome and I hope you get all your stretchgoals!
Hi Tim! Looks like a great project! I clicked on the PDF only button because that was at the top of the page. Then I saw the other options at the bottom of the page. I'd like to upgrade to the Print/PDF version but I can't see anyway to do that except buying again at that level. Any other options?
Not seeing any way to do that on itch, unfortunately! DM me on Twitter and you could send me $6 through Paypal?
You know, I'll just support it twice! It's a worthy cause!
Thanks a bunch! I can put your first pledge against your shipping costs if that's okay?